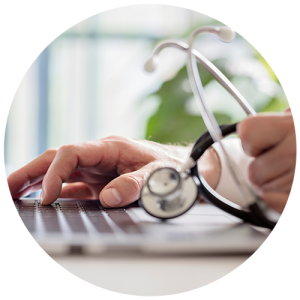 At Midwest ComTel we provide solutions for technology that is deemed obsolete, decommissioned or defective. While we do this for telecommunications, cable and POS companies, medical companies, whether hospitals, OEMs, distributors or resellers, are subject to the product life cycles. Hospitals are finding it necessary to upgrade to the most recent technology to provide the most efficient service. This generates a supply of legacy technology that is often transported to storage facilities and forgotten about.
While that technology is considered obsolete to the hospital, a lot of it still has value in the market and the equipment that does not is recycled and reintroduced into the market as a commodity. Due to the competencies Midwest ComTel has developed and established, we are uniquely capable of finding value in 
equipment that is often thrown into large boxes, damaged and missing parts. This equipment requires that several steps be taken to bring its value to fruition; it's time intensive and costly to do them, but it is even more time-intensive and costly to allow the equipment to sit indefinitely until it becomes valueless.