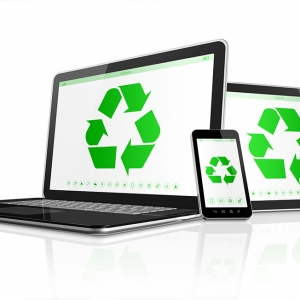 Green Initiative • Maximizing Value • Circular Economy
According to the EPA, only 12.5 of electronics are recycled each year. Imagine if that percentage were closer to 95%; the electronic recycling economy would be operating at near capacity. Our goal, at Midwest ComTel, is to be part of that transition. Our electronic recycling and asset disposition department is our final stage of the value extraction process. Any electronics deemed to have no re-marketable value or refurbished value are disassembled, sorted and transported to our downstream partners, where they are further processed and eventually transported to a smelter
Electronics We Accept
Personal Computers
Laptops
Cell Phones
Business Telephones
Cable
Flat Screen Computer Monitors
Laserjet Printers
Inkjet Printers
Barcode Printers
Receipt Printers
Cable Modems
Set Top Boxes
Video Game Equipment
Tablets
Computer Processors
Switching Equipment
Fax Machines
Keyboards
Mice
Power Supplies
External Hard Drives
RAM
Computer Power Supplies
Motherboards
Video Cards
Telecom Equipment
Mobile Computers
Laser Scanners
Point fo Sale Terminals
Batteries we Accept
Li-Ion Laptop Batteries
Cell Phone Batteries
Cardiac Science 9146Y Batteries
Li-Ion Cell Phone Batteries
MMH Batteries
Alkaline Batteries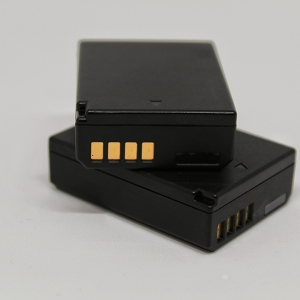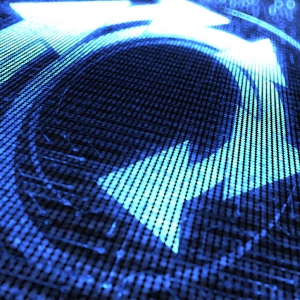 IT Asset Disposition (ITAD) Department
Midwest ComTel's IT asset disposition division provides recycling service to clients who have obsolete, decommissioned, OEM discontinued, legacy model equipment. Our client's receive certificates of destruction and certificates of indemnification so as to mitigate risk and assure environmentally proper disposal.
Why Midwest ComTel?
The main features of Midwest ComTel's ITAD department are the following:
Green Initiative
Personal Account Manager
On-site Consultation
Managed logistics and equipment removal
Outright purchases
Secure Data Destruction
Customized Solutions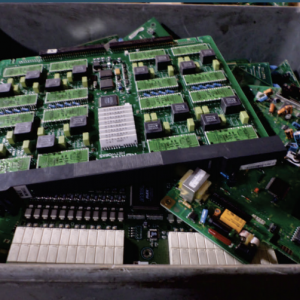 Electronics Recycling in Canton and Surrounding Areas.
Midwest ComTel's offer's Professional Electronics Recycling in Canton and the surrounding Counties.
A long-term sustainable approach towards electronics stewardship is necessary both at work and at home. With the prevalence of electronics in mind, the federal government is committed to being a responsible consumer of electronics and a leader of electronics stewardship in the United States.
Midwest Comtel services the following cities.
North Canton, OH

Louisville, OH

Massillon, OH

Green, OH

Alliance, OH

Barberton, OH

Dover, OH

Akron, OH

Norton, OH

Tallmadge, OH

New Philadelphia, OH

Cuyahoga Falls, OH

Wadsworth, OH

Kent, OH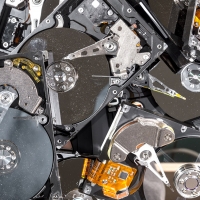 Secure Data Destruction
As a client you can rest assured that any sensitive information will be treated with priority and destroyed so as to mitigate any risk for you. We provide the following methods of data sanitations:
DoD 5220.22-M

NAVSO P-5239-26 (RLL)

NAVSO P-5239-26

VISTR

GOST P50739-95
In addition to digital sanitation, we also put hard drives and other products with sensitive data through a physical disassembly process.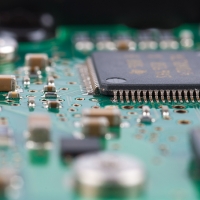 Green Initiative
Midwest ComTel's philosophy is to recycle all electronics and electronic related material that can be recycled. Any electronic material that can be reintroduced into the economy is a victory for Midwest ComTel and the planet.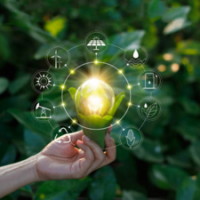 Customized Solutions
We understand that each client has different goals with their equipment, whether it be specific data destruction requirements, or details concerning equipment removal. Midwest ComTel's staff has the experience and ability to provide you with a unique solution that fits your needs and meets your goals.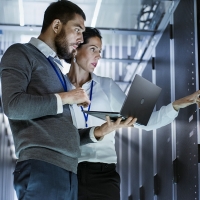 On-site Consultation
When you have equipment ready to be properly disposed of you can reach out to us via our website, phone or email to schedule an on-site consultation. There, we will discuss the process of removing the equipment, our outright purchase price and any other key points that are important to you.